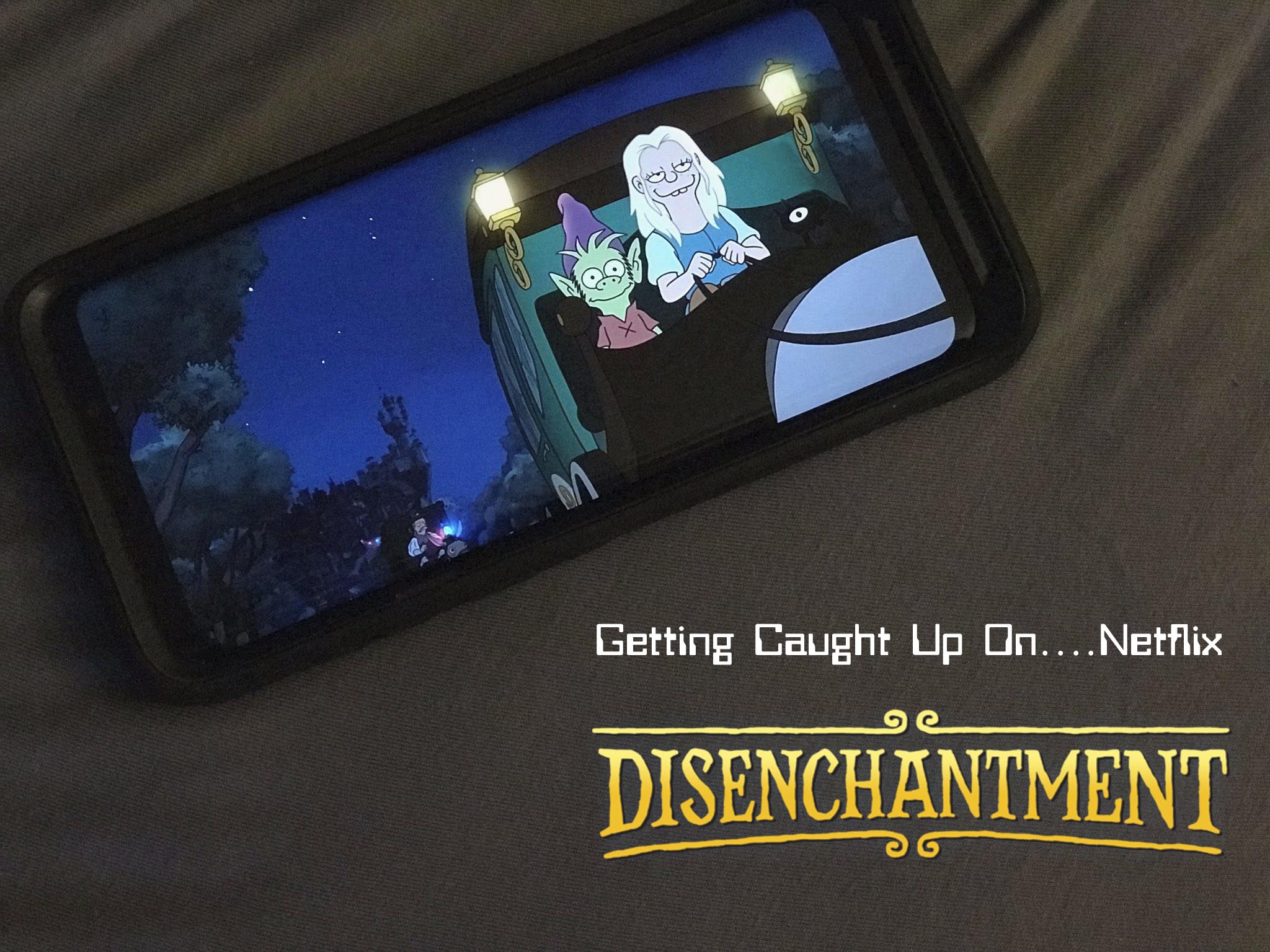 Netflix-Disenchantment
Welcome to Destination Nerdy's first ever Getting Caught Up On series. These segments contain minimal spoilers to give you an idea of cool things to watch on multiple streaming platforms. This time we're going to talk about Netflix's Disenchantment.
Like previous Matt Groening shows, Disenchantment starts off a little slow. It does a great job of setting up the main characters in the first few episodes. We follow the adventures of Princess Tiabeanie, Bean for short, with her personal demon Luci and newly acquired friend Elfo.
Bean is set to get married for strategic purposes set up by her father, King Zog. Bean is not happy about being forced to marry because she's not sure what she wants for her life. Luci is a mysterious gift given to Bean for her wedding. Elfo is an elf living in Elfwood who wants adventure. He leaves Elfwood and ends up at Bean's wedding. The story goes on from here, fleshing out the characters, filling us in on a deeper story within the main plot and leaves us with a nice little cliffhanger in the middle of the first season.
For fans of Futurama, they use a lot of the same voice actors like Tress MacNeille, Billy West, John DiMaggio, and Maurice LaMarche. There's also a couple of neat tie-ins to Matt's Sci-fi classic, you just need to keep your eye out for them.
Overall, Disenchantment is worth watching. The story gets more interesting the further into the season you get. It's full of clever jokes and throwbacks to earlier Groening projects. I laughed heartily at least once per episode and I cannot wait to finish the season. It seems that I'm not the only one because according to their Twitter, Netflix just signed Disenchantment up for new episodes into the year 2021.
We recommend Getting Caught Up On Netflix this week by watching Disenchantment. Stay tuned for more Getting Caught Up On segments, coming soon!